Guided
By Experience
Expert IT consulting support & IT services company
At Bellwether we've spent over 40 years building a powerhouse team of professionals and solid technology solutions.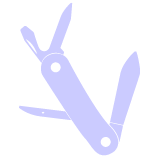 Your Goals.
Our Solutions.
Looking for a friendly support staff that can help your business operate more cleanly, let's look at what Bellwether can offer.
Navigating
Through Your Biggest IT Problems
Ransomware
Unexpected Costs
Lack of Real I.T. Strategy
Inadequate Disaster Planning
Recurring Issues
Ever-growing Security Requirements
I.T. Staff Turnover
Employee Frustration
Shining Moments!
Leading the Pack!
Being a leader in IT means identifying potential hazards and acting quickly and efficiently to needs as they arise. Bellwether Technology proudly offers best-of-class service and unparalleled response time to our clients. Don't just take it from us, take it from our clients.
The Bellwether experience is much, much more than solving today's problems. While these can be vital to operations today, they continually work with us on developing plans for the future and help us stay on top of change.
Ross gave me a solid & understandable explanation of what I'm sure is a complex topic (email encryption). Kudos.
We ran into a server issue at 8am and Ben had us back up and running before 8:30. Thanks!
Southern Leader in IT Support Services
A 40 year commitment. A 60 person powerhouse.
Our team of over 60 professionals makes Bellwether the largest IT support company in New Orleans. Bellwether's scale allows us to staff a dedicated service desk and a dedicated proactive managed services team. Leveraging the latest in technical tools, this team of experts provides our clients the experience of an in-house, enterprise-level IT department at a cost that works for businesses of any size.
We plan, implement, and support the technology infrastructure and applications that help your business succeed. Our professionals provide a full range of IT services with a client-first mentality and personal service touch. This has been our commitment since 1980.
Today, Bellwether Technology serves over 100 clients throughout New Orleans and the surrounding area. Our clients consist of businesses of all types and sizes, covering a wide variety of industries. Our mission is to help our clients excel by expertly applying and managing every aspect of their technology needs.